Wells-next-the-Sea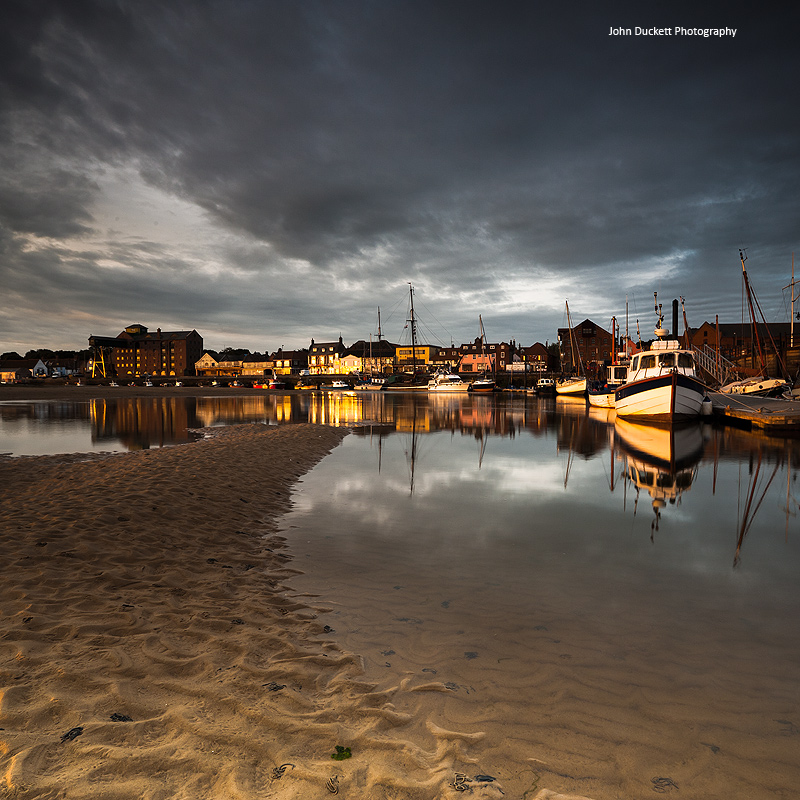 I had already taken a few photos of the sunrise that morning (behind me in this image) before turning round to photograph the lovely warm light reflecting in the windows and lightening up the buildings on the quayside. Compositional I found a nice bank of sand to lead the eye to the town and of course no picture of the quay at Wells-next-the-Sea would be complete without the old granary building.

A quick word of warning please, Beware, Do not enter the estuary unless the tide is still going out. When the tide comes back in there is a channel between you and your way out which will fill with sea water whilst you are still stood on dry land.
Wells next the Sea North Norfolk Coast - This photograph of Wells-next-the-Sea on the North Norfolk coast was taken from slap bang in the middle of the estuary.